The Benefits of Decking Installation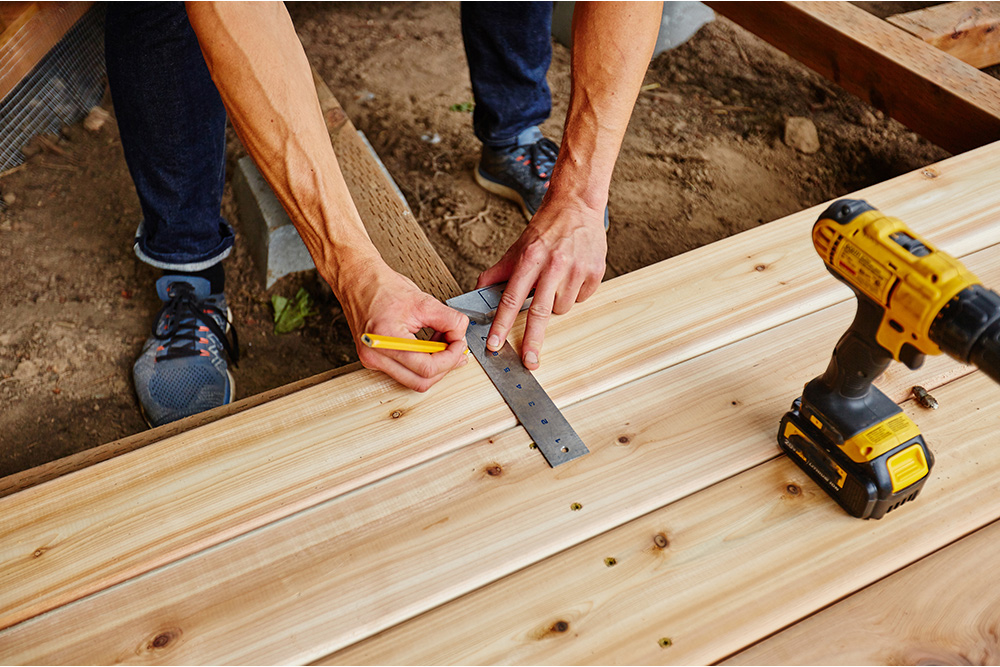 Installing a deck into your home is a great way to create a beautiful space to relax and eat. An outdoor deck is ideal for fun group gatherings, for children to play outside and to enjoy a tasty BBQ!
The Main Reasons To Install A Deck
There are many great reasons as to why one should have a deck installation. One particularly important one is to create a strong aesthetic design which adds beauty to the outdoor look of your home. Decks can come in many finishes, colours and design options. You can create a natural look that matches the interior of your home – using a similar paint colour, window design and matching floorboard (to mirror your indoors).
Adding decorations like lights, garlands and plants around the deck will create a nice aurora environment and look to it for a beautiful summer day and warm summer nights!
Experts have also pointed out that a deck installation is an easy way to boost the value of your home if you ever consider re-selling it in the future. In terms of home renovation, a deck is cheaper to install than an extra living room or bathroom and, in some cases, increases the marketplace value of the home.
The costs of deck installation tend to always vary depending on the size and material used. However, the perks are if a high-quality material is used, they'll last longer and ensure resale value.
A deck also increases the size of your home. It becomes a fun usable area when you want to eat, cook and relax. Installing furniture, chairs and swings will create a safe and feel-good area for you to enjoy. Even in winter, the deck can be used to store items you may not be able to store in the house (extra chairs, tables etc.)
The most exciting feature of decks is one can have BBQs, parties, get-togethers, family lunches and fun water games with the kids!
Your deck can also be extended to add lighting, grill, kitchen or fireplace – all adding to the unique experience of a deck.