Fencing
Fences are a necessity for any garden. Fencing can add a new element of design and provide you and your family with privacy and security.
Get a quote to create your dream garden today!
Simply hit the link below to get a quote from London's #1 Landscaping and fencing company!
Get A Quote Today!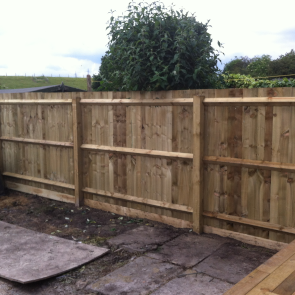 Feather Edge Fencing
A timeless timber classic, a cost effective boundary with great aesthetics.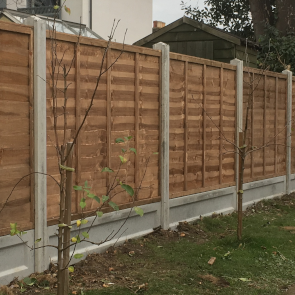 Concrete Fencing
Traditional concrete post and gravel board with slotted timber fence panels.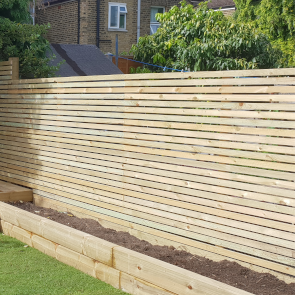 Custom Fencing
With gardens becoming more stylish, why not turn your fence into an element of your gardens design!
What fence is right for me?
Fencing is a necessity for every garden, the main purpose of a fence is to create a boundary between land owned by 2 different people. Fencing also offers privacy and security for you and your family and can also add elements of design and style to your garden.
Deciding what fence is best for you can be tricky and depends on your location and surroundings. If your property boundaries a public walkway you may prefer a higher fence installed for added privacy and security. Whereas if you live in a mid-terraced property and have a narrow garden you may be best suited to a low fence to increase sunlight.
In some cases, your choice will be limited. Over time trees and shrubs will grow and It's not uncommon for boundaries to become obstructed, dependant on whether you or your neighbours would like to keep the obstruction will depend on the style of fence you can have installed. For example, when installing concrete post and gravel board fencing the panels and gravel boards are 1.8m in length which requires your posts to be installed exactly 1.8m apart. In some cases, if the boundary is obstructed this wouldn't be possible, making feather edge best suited as this can be customised to avoid obstructions. If unsure or you would like to discuss your fence, feel free to give us a call today!
Get in touch!
Receive a quote for your garden today!