Wood and Composite Decking
Decking makes the perfect addition to any garden.
Decking is great for creating spaces for entertaining and is also ideal for creating usable areas over steep or uneven terrain.
Get a quote to create your dream garden today!
Simply hit the link below to get a quote from London's #1 Landscaping and fencing company!
Get A Quote Today!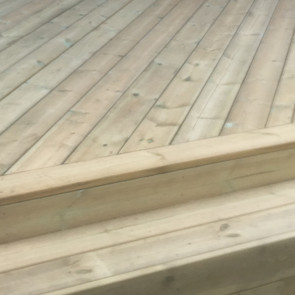 Softwood Decking
Softwood is our most popular deck option, mainly due to its cost effectiveness and practicality.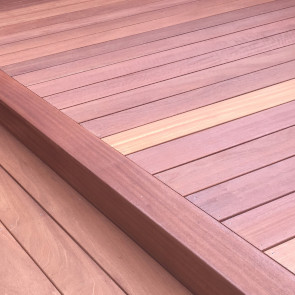 Hardwood Decking
Hardwood decking is a luxury alternative and offers unmatched aesthetics and a longer lifespan.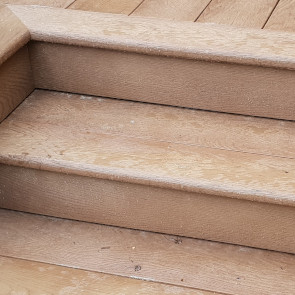 Composite Decking
Composite decking is a combination of timber and synthetic material combined to produce an traditional looking timber alternative.
What makes decking so popular?
Decking is a great addition to any home; at Landscape Machine we supply and install 3 types of decking and have the knowledge and experience to provide you with the best quality available. Not only does decking look amazing, it's also extremely practical! Decking is the perfect choice if you want to create a level area over steep ground or you want to raise your garden to create step free access.
Decking is perfect for entertaining! Timber is a versatile material which allows creativity as you can easily integrate lights, bench seats, storage, steps, flower beds, handrail, the list goes on! We have been installing decking for many years and have constructed a wide variety across East London, you can check out our previous work on our portfolio page!
Other than composite decking, traditional timber decking is casted into 2 categories: Hardwood and softwood. The main difference is hardwood decking is sourced from slower growing trees, these trees are generally referred to as broadleaved trees whereas softwood is milled from a faster growing evergreen or coniferous tree. Naturally hardwood requires a more difficult manufacturing and installation process then softwood which is one of the reasons why softwood is a more popular cost-effective option.
Get in touch!
Receive a quote for your garden today!