How to look after your decking through winter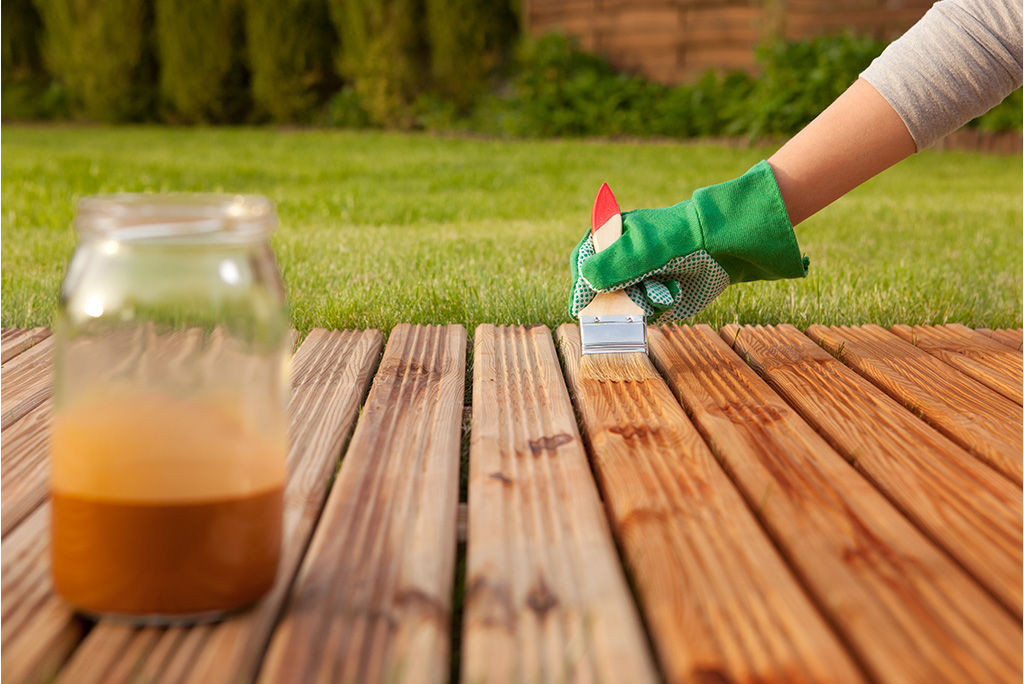 We make most use of our decking through the summer months, cooking BBQ's, entertaining with cocktails and catching some rays on the sun lounger. When it comes to Autumn our decking gets forgotten about, and then neglected through winter. In order to make sure your decking is in top condition for next summer, there are a few things you can do.
Remove furniture, planters or ornaments
We recommend you put any garden furniture away for summer, and move planters or ornaments off your decking. If you leave these they can create damp spots underneath, as the decking below them never gets a chance to dry out, this can cause moisture build up and eventually rot.
Clear any debris
Autumn and winter bring high winds and damp which cause fallen leaves, twigs and moss. If left, these materials will build up and begin to rot on your decking, eventually creating a mulch which can easily penetrate wood and cause rot. Make sure you regularly sweep up fallen debris, put it to good use and place it in your compost bin instead.
Clean thoroughly
We recommend cleaning your decking regularly throughout winter. If fallen debris is too stuck on to remove with a broom then it may need to be scrubbed off with hot, soapy water. You can also pressure wash your decking to further clean the surface. Scrub the areas where dirt or moss have built up, to protect your decking.
Paint with a treatment
Wood preservatives are one of the best ways to ensure your decking has a long and happy life. Before you apply, always check the surface is clean and make sure you remove any existing wood stain or paint. If any areas of your decking have deteriorated then you should sand them back to a better quality before you begin painting. When you paint your decking make sure you cover all areas, being sure you get the treatment into every crack and crevice.