Garden Design Ideas for Winter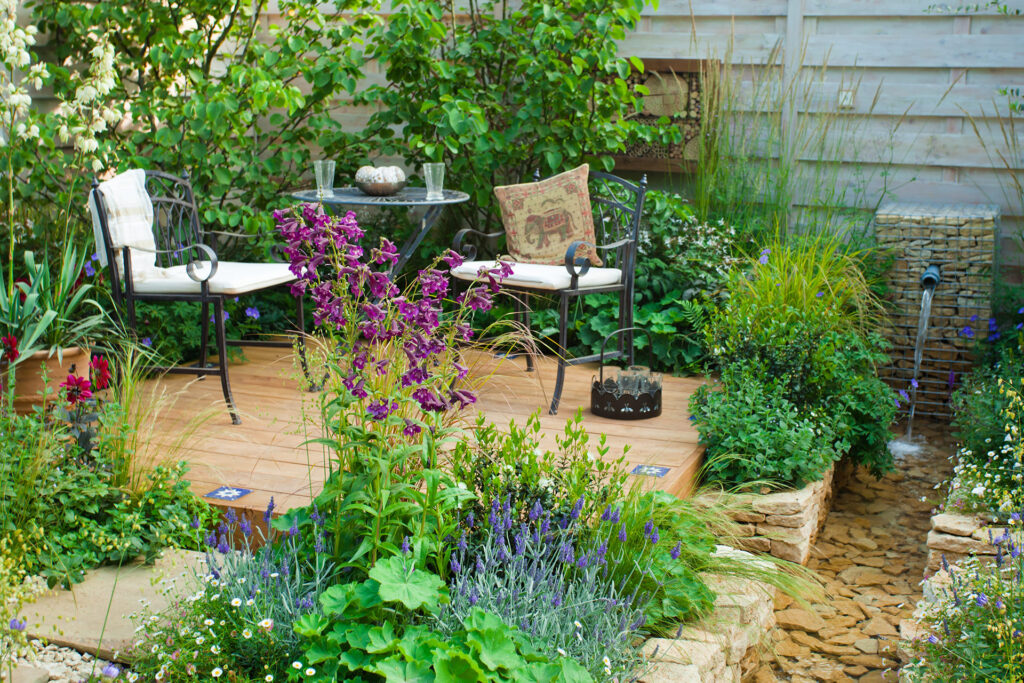 As we head into winter you may be wondering how to cold-proof your garden. Our landscape gardeners have been looking after gardens across London for a number of years, so we have a few ideas. Here are some of the things you can do to enjoy your garden through the winter…
Feed the birds
It's a great idea to welcome birds into your garden through the winter, not only do they look beautiful, but their cheerful bird song will brighten up your mornings. Bird tables and hanging bird feeders can be found in a range of sizes and styles, to suit any garden. Your garden can be a refuge for birds struggling to find food in the cold weather.
Our landscape gardeners also try to keep water unfrozen, to provide birds with a place to drink and bathe. To help keep water ice-free you can float a ping pong ball in the water, even the lightest breeze will keep this ball moving, preventing it from freezing.
Experiment with light
The lower light in winter can create beautiful effects in the garden, silhouetting leaves, trees and plants. Our landscape gardeners will play around with the position of plants to play on the effects of light. See if you can find walled spots in your garden, where the sunlight hits, so you can arrange plants to create pretty shadow displays.
Pull out the stylish patio heating
It's going to be a fair few degrees chillier outside, so it could be a good idea to invest in some patio heaters so you can enjoy your garden in comfort throughout the colder months. There are plenty of styles of patio heating to go for, from fire pits to pendant lantern styles, you are sure to find something that suits your garden.
Colourful containers
Your brighter plants might be laying dormant for winter, but that doesn't mean you can create colour in other ways. Invest in some brighter containers and plant plots to bring colour into your garden throughout the winter. Our landscape gardeners love a terracotta pot as much as the next person, but they also use vibrant plant pots to bring picture-perfect scenes to a winter garden.
If you would like to speak to a professional about looking after your garden through winter, our landscape gardeners will be more than happy to offer help and advice. Get in touch for a chat.