How to Protect Your Garden, and its Inhabitants, Through Winter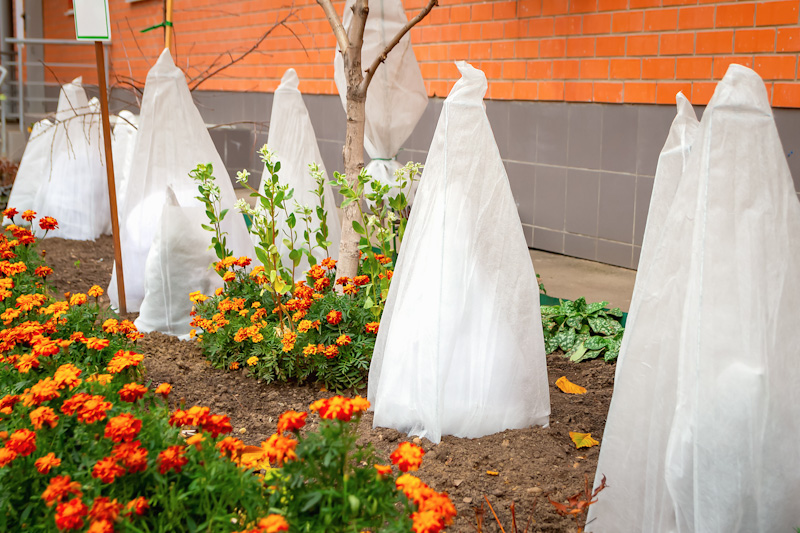 Most of us will give our lawns one last mow in October or November, and then leave our gardens to fend for themselves through the colder months. However, if we spend a little longer preparing our outside spaces for the winter, we can improve the way it looks come springtime, whilst also helping the animals and creatures that live in it. Here are some tips, from our landscape gardening experience, to make the most of your garden through the cold spell.
Tidy Paths and Paving
Clearing fallen leaves and debris off paths will mean they are less slippery when wet. Also, it can be a good idea to give the paths a scrub with a stiff brush and some soapy water before frost sets in, as this can further decrease the slippiness when wet. If you have a large garden and this seems like a big task you may want to hire the help of a landscape gardener to get this job done for you.
Protect Plants
You should move any fragile plants like palms inside to a conservatory or greenhouse for protection through winter. Additionally, you can wrap bubble wrap, or horticultural fleece, around the pots of any other plants you are going to leave in the garden, as well as layering some mulch on top of the soil. This will protect them from frost through winter and can also prevent the pots cracking as they get cold. You may want to speak to a landscape gardener about this, to get a better idea of which plants need that extra protection.
Add Some Winter Greenery
Just because the weather is dull, and drab doesn't mean your garden has to be. There are certain evergreens you can incorporate into your landscape gardening that will keep some colour in your outdoor space all year round. The Cornus Sanguine, or 'midwinter fire', is one of our favourites as it can set your space alight with its flame-coloured stems. If you have any questions or want some advice about winter plants speak to a landscape gardener, as they can help you add that colour to your outdoor space.
Tidy Ponds and Water Features
You can protect your ponds or water features from being clogged up by leaves by covering them with a net during Autumn. If there are fish in your pond, try to be vigilant that the water does not freeze over completely in winter. You may wish to float a ball on the water's surface to help prevent this.
If you have any water features or baths you may also want to crack the ice off these, or refill them with fresh water periodically, as they are a great place for birds to drink and bathe.
Consider Building a Bug Hotel
This is a great winter activity, particularly if you have children and want to keep them entertained for hours. Many of the bugs and creature's native to the UK, such as certain bee species and hedgehogs, are becoming endangered. Building a bug hotel can be a perfect way to protect them through winter. You can use old bits of pipe, bricks, twigs, moss and a huge array of materials to please as many creatures as possible and provide them with a protecting habitat through winter. You can tuck your bug hotel away into an unused corner so as not to ruin your landscape gardening and the aesthetic of your outdoor space.