What Is The Difference Between A Landscape Designer and A Gardener?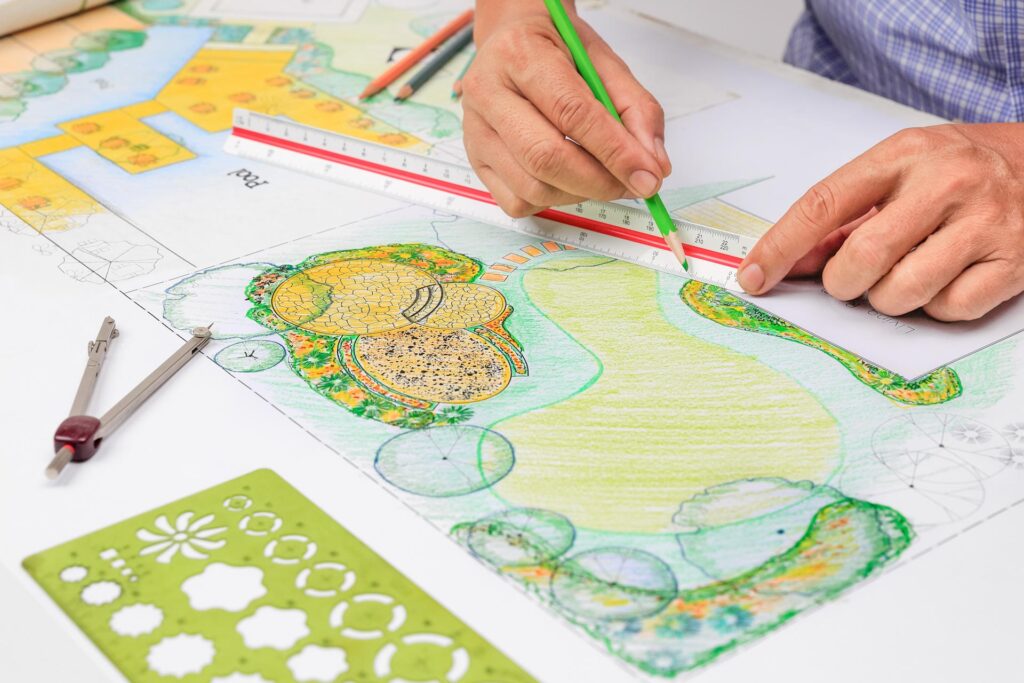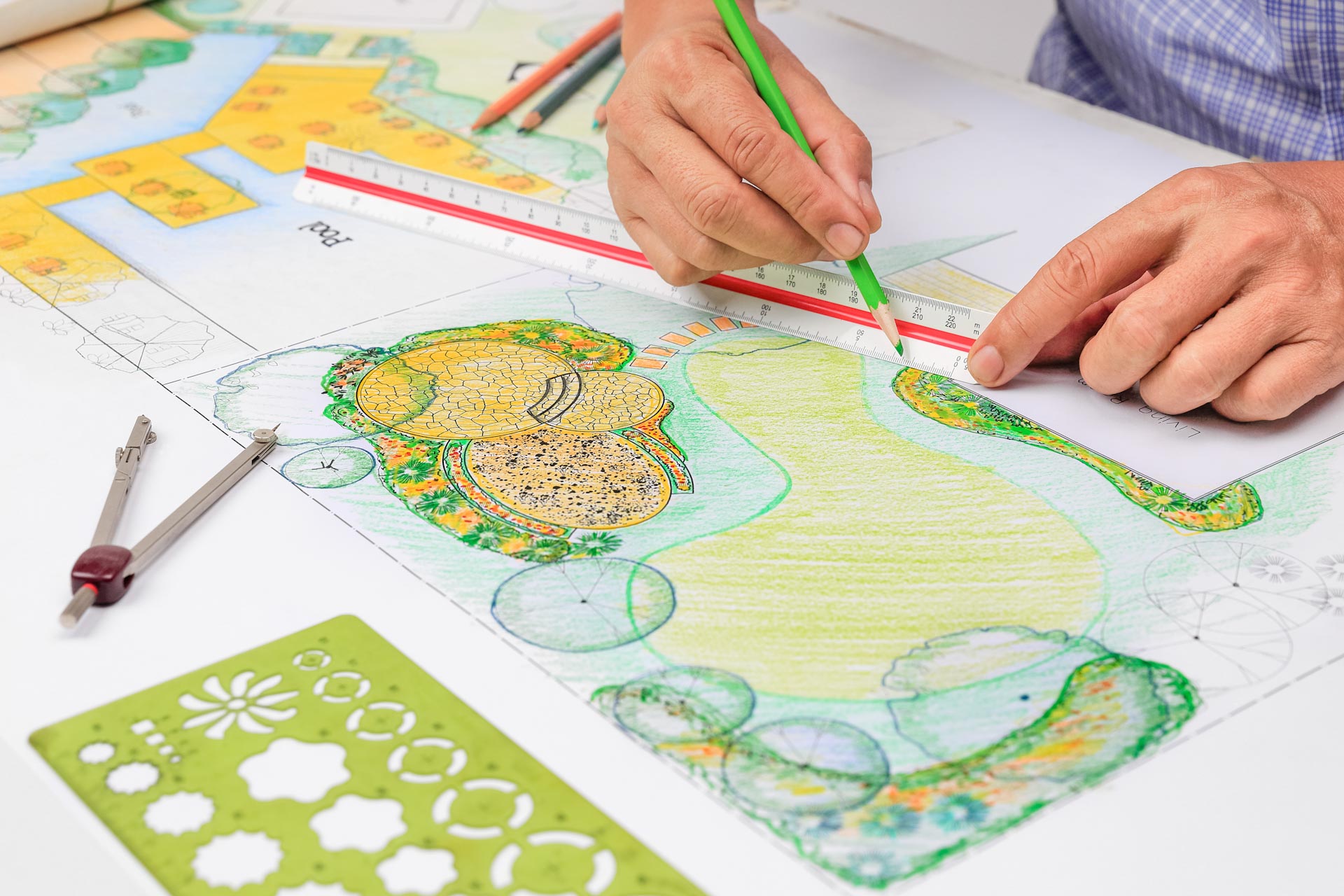 Keeping your garden or outdoor space clean, tidy, and impressive benefits you and your home. Your garden, if treated well, can become an additional space in your home that you can use for dining, playing, entertaining, relaxing and exercising. If utilised to its full potential, your garden can make your home feel bigger, add value to your property and even create more opportunities for how you live.
Achieving a pleasant outdoor space can require much work, so seeking professional help, whether regularly, seasonally or in a needs-must capacity, could make all the difference. But what kind of professional do you need?
Gardener
A professional Gardener manages and maintains outdoor spaces of all kinds. Generally, maintenance services include lawn care, raking, potting, landscaping, planning, trimming, and soil cultivation. In addition, gardeners can be hired regularly to maintain general upkeep such as mowing, pruning, and weeding. Seasonally for larger clean-up jobs and plant protection, or one-off for tidying, weather-proofing the grounds, and refreshing the space.
Experts of this nature are usually employed to maintain well-established, existing garden spaces that require consistent upkeep. This expertise can advise on best practices regarding planting, seasonal advice, maintenance ideas, and achieving beneficial results for your outdoor place.
Landscape Designer
By contrast, Landscape Designers are often much more conceptual. Their role is to create and plan how the space will look given the dimensions, requirements, and other factors, including the area's functionality, horticulture, environmental contributions, and aesthetics. Landscape designers are often employed for private residential gardens and public or commercial spaces and ensure they include vital contributing factors in their plans, such as engineering, architecture, surveying, contracting and artisanal considerations. For landscape designers or architects, the meticulous planning of a garden or ample outdoor space comes down to their educated knowledge and technique of execution in how a space should function. From ecosystems, best practices, plant growing partners, water features, walkways, play and recreational purposes and other components, there are numerous elements to consider in the design process of a charming, well-functioning garden that continues to flourish over time.
If you want to discuss any of the above services or how best to care for your garden, contact us today to find out more.